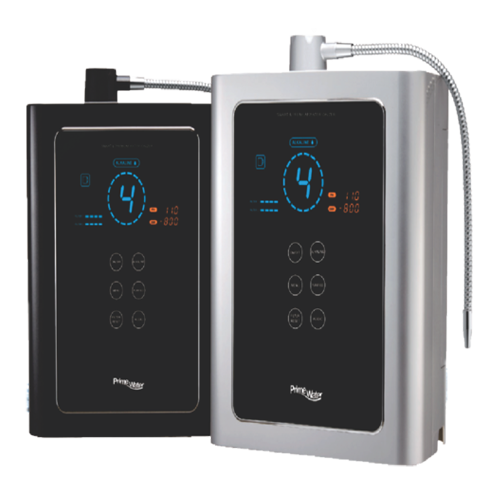 Alkaline Water Ionizer
Product Code : Ionzer
Product Description
Antacid Water Ionizer is a filtration framework that utilizations particle chargers to clean the water. A water ionizer (otherwise called an antacid ionizer) is a home machine which cases to raise the pH of drinking water by utilizing electrolysis to isolate the approaching water stream into acidic and basic segments. The treated water is called antacid water. The viability of the procedure is far from being obviously true since electrolysis requires critical measures of time and power; consequently, the measure of hydroxide that could be created in a quick moving stream of water, for example, a running tap would be insignificant, best case scenario. Furthermore, Alkaline Water Ionizer accompanies the way toward switching the response requires significantly less vitality, so if the region between the basic and acidic water is in any event semi-porous, the water will experience another response that just leaves fair water.
Prime Water Ionizer Filter Systems Make Alkaline Ionized Water Benefits for drinking and Acidic Water for cleaning.
Alkaline Water Ionizer Filter Systems from Bawell feature a Forever Lifetime Warranty Make alkaline and acidic water with PH Range 2.0 to 12.0 ORP Range +600 to -800 The Internal 2 Stage Water Filter System gives you cleaner more purified drinking water.
Change the 2 filters every 5000 liters on average.
This Alkaline Water Machine is only for the Countertop, it connects to the faucet or water line below the sink.
To Make Alkaline Water Benefits the Water Ionizer requires minimum water pressure of 20lbs Per Square Inch of Constant water pressure (20psi) supplied by tap or well water pressure.
Well water pressure that fluctuates or is not constant is unsuitable for use with this machine.
Contact Us
E-2B Madhu Vihar I.P. Extension, Opp. Patparganj Industrial Area,, Delhi, Delhi, 110092, India