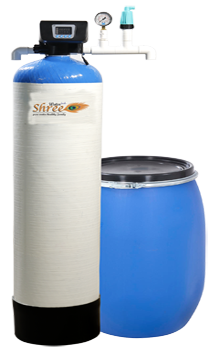 Water Softner Plant
Product Code : water softner plant
Product Description
Water Softner Plants are made to create treated water to keep running into different applications. Treated Water is of consistency quality with low remaining hardness all through the administration cycle. The high engineered gum is utilized to trade Sodium particle with hardness framing Calcium and Magnesium particles. Subsequent to creating wanted yield, the sap is recovered with (NaCI) Sodium Chloride arrangement after which unit is again prepared to convey next clump. The units are accessible with various models and are anything but easy to work and support free. Water softening strategies for the most part depend on the expulsion of Ca2+ and Mg2+ from an answer or the sequestration of these particles, i.e. restricting them to a particle that evacuates their capacity to shape scale or meddle with cleansers. Expulsion is accomplished by particle trade and by precipitation strategies.
Softening plant is designed to remove calcium and magnesium ions which cause the hardness of water.
The hardness in raw water gets exchanged with sodium ions in the sodium based cationic resin bed thus giving real soft water.
Axis Softening plant is available in Manual as well as PLC based control system with Fully Automatic Option.
Axis Softening plant is designed to cater to the requirement of scale Prevention of Utility / Plumbing Fixtures from Total Hardness.
They are available in Bungalow / Institutional / Industrial Models.
Application areas:

Boiler and Cooling water feed.
Process water for chemical and textile.
Hospital / Hotels / Homes / Commercial and Institutional water power plants/ice plant
ADVANTAGES

Cleaner and shinier silverware, glassware, mirrors, Tiles, cars or any plumbing fixture
Softner skin and clean, smooth hair
Reduced soap curd makes cleaning easier and reduces house work
Uses less soap and shampoo because of rich leather softened Water and soap produces
Softer clothes without hard minerals trapped in fabric. Fabric Last longer and white stay whiter without the dingy gray caused by hard water
Preserves the life of all water appliances such as coffee Machine, ice maker, dishwasher, water heater and laundry equipment
Save money on monthly energy cost and damage to appliances.
Contact Us
E-2B Madhu Vihar I.P. Extension, Opp. Patparganj Industrial Area,, Delhi, Delhi, 110092, India